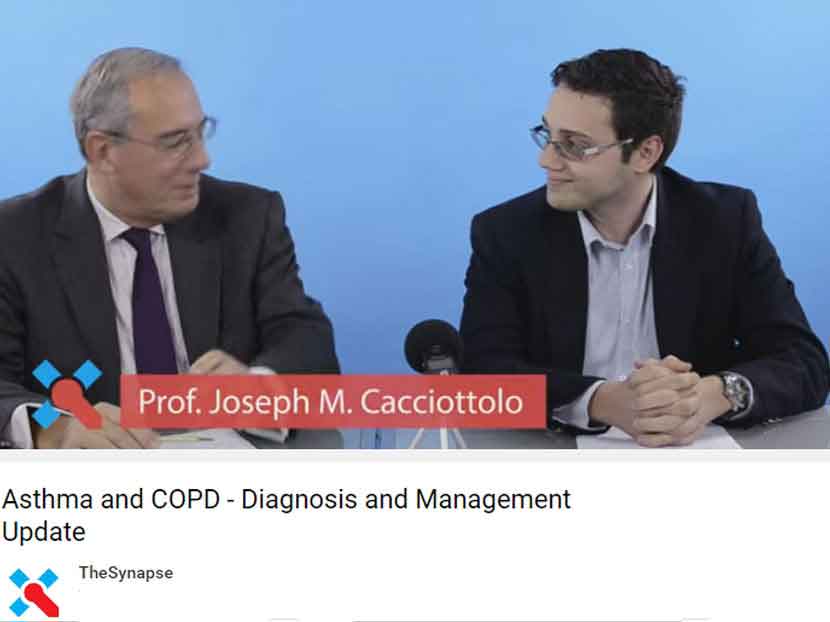 Asthma and COPD – Diagnosis and Management Update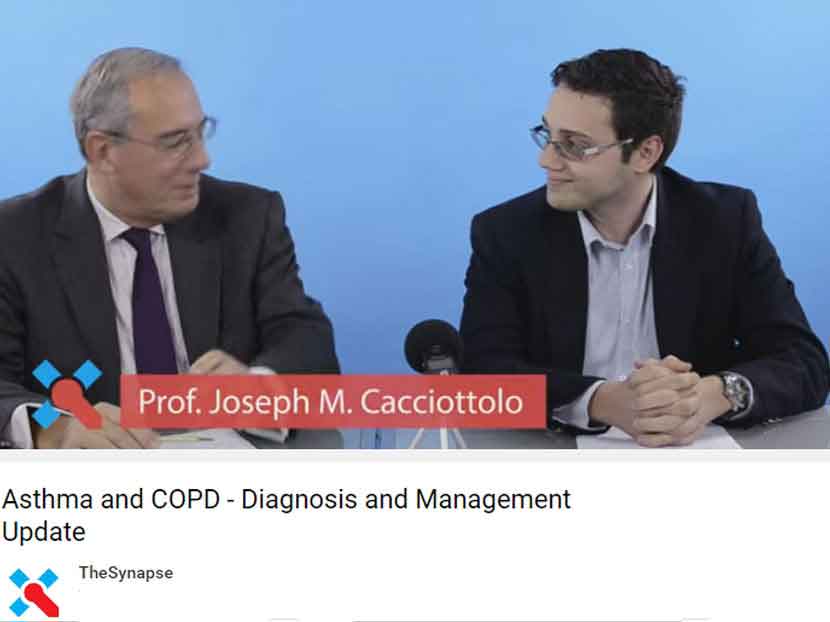 Another video in TheSynapse eCME series discussing Asthma, COPD and interlap between these two diseases as well as medications for controlling these diseases.
About the speaker
Prof Joseph Cacciottolo is consultant respiratory physician and has taught clinical medicine at the University of Malta since 1984. He was appointed Associate Professor in 1998 and Professor in 2004. He is currently Coordinator for the Humanities, Medicine and Science Programme, and was Head of the Department of Medicine and Deputy Dean of the Faculty of Medicine and Surgery.
Professor Cacciottolo qualified in medicine in London and holds the MD degree from the University of Malta. He underwent postgraduate training in respiratory medicine in England, and trained in cardiovascular epidemiology at the University of Dundee, Scotland and at the University of Eastern Finland from where he was awarded the DSc degree in 1990. He was elected MRCP in 1980, FRCP in 1994, FCCP in 1996 and FRCPE in 2010. He was World Health Organisation Fellow and held an International Fellowship of the American Association for Respiratory Care at Cleveland Clinic, Ohio and at Texas Medical Centre, Houston. Professor Cacciottolo was Principal Investigator for the WHO-MONICA Project, and CINDI Programme. He was involved in the formulation of national clinical practice guidelines for the management of several respiratory disorders, supplementary oxygen therapy and hypertension.
Subscribe to TheSynapse YouTube Channel
[iframe width="100%" height="415″ src="//www.youtube.com/embed/2wMQUGI-qFI" frameborder="0″ allowfullscreen ]
Tags In