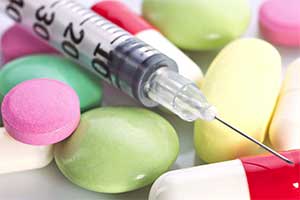 Diabetes treatment: how practical is personalised drug therapy?
The way type-2 diabetes is currently treated generates differences of opinion within the medical community. Whilst some favour a drug combination approach that could improve quality of life for patients and reduce costs, others are concerned about the risks and side effects of this strategy and support a step-by-step method whereby one drug is used at a time depending on how the patient responds.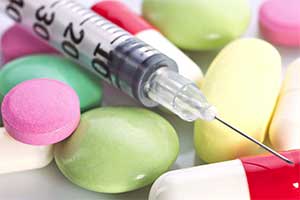 Type-2 diabetes is a global epidemic that affects 60 million people in Europe and is usually treated by a personalised stepwise approach: a treatment to lower sugar levels in blood is tested, and if it does not work it is then intensified or changed. The alternative approach, known as combination therapy, combines different drugs from the onset to try and control sugar levels in blood more rapidly to minimise complications in the disease.
According to Professor Del Prato from the University of Pisa in Italy, who has worked in the field of type-2 diabetes for over 40 years, the stepwise approach has major drawbacks, primarily that patients may be exposed to unnecessary high sugar levels in blood for longer until the right drug for the patient is found. This can lead to further complications including visual loss, kidney damage, amputation and cardiovascular disease. Additionally, Prof Del Prato argues that issuing a single drug at a time is less effective as it only tackles one of the various interlinked processes that control blood sugar. Proactively issuing a combination of drugs tackles multiple regulatory mechanisms, bringing blood sugar under control more quickly.
"The diabetic population is growing out of control, and there is an increasing number of people, diabetic or not, with unsatisfactory blood sugar control", states Prof Del Prato. "A more proactive drug combination approach could help to control levels of sugar in blood from earlier stages of the disease, minimising complications."
On the other hand, Dr Mauricio from the University Hospital Germans Trias i Pujol, Spain, believes that although combination therapy might give quicker results in some patients, there are safety concerns with the 'one-combination-fits-all' approach. Precisely because high sugar levels can be caused by different, linked processes, different drug combinations will be effective in different patients. Testing each of the possible combinations for safety and effectiveness raises practical issues – not least cost.
"Initial combination therapy may be considered as a suitable choice for some patients or circumstances, however the evidence favouring this combinatory initial option is still insufficient", says Dr Mauricio. "Personalising an initial drug combination to each patient would be an effective treatment, but it is uncertain whether this strategy is going to be cost effective" he said.
Although there is evidence that good metabolic control from the disease diagnosis is important, both experts agree that more research is needed to test safety and efficacy of early combination therapy, and to compare both approaches in order to settle the debate among diabetes professionals.
---
Source: European Society of Endocrinology
Full bibliographic information:
Del Prato & Mauricio; Debate 6: "Is it time for initial combination in type 2 diabetes?"; Endocrine Abstracts (2017)
Tags In