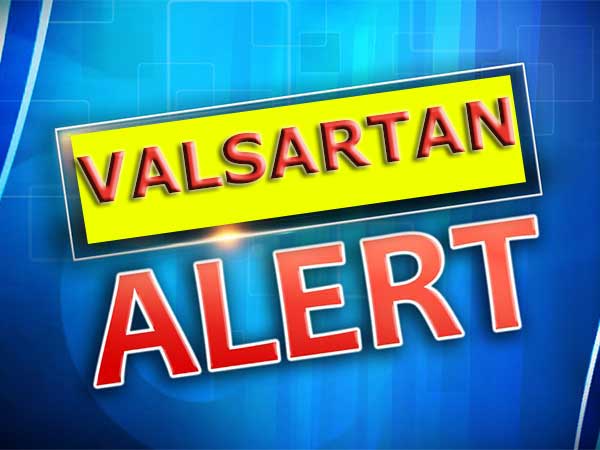 Information regarding Valsartan containing products
As you know, over the past 48 hours there has been an evolving situation with regards to a number of valsartan containing products.
The following is a list of resources which we feel are useful when guiding patients.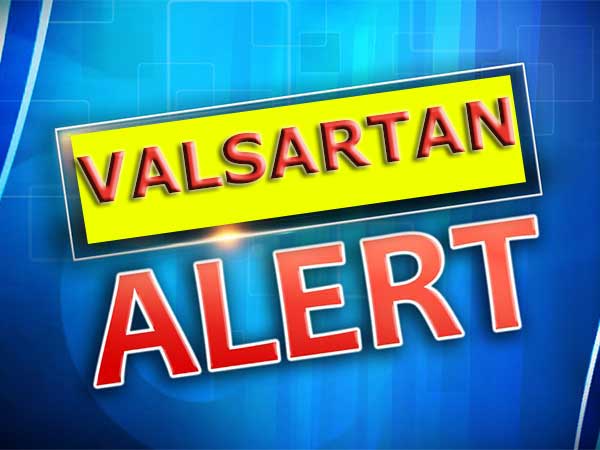 Obviously this is an evolving situation and more details will be forwarded as soon as they are officially communicated to us.
The official circular from the Superintendent of Public Health is reproduced below: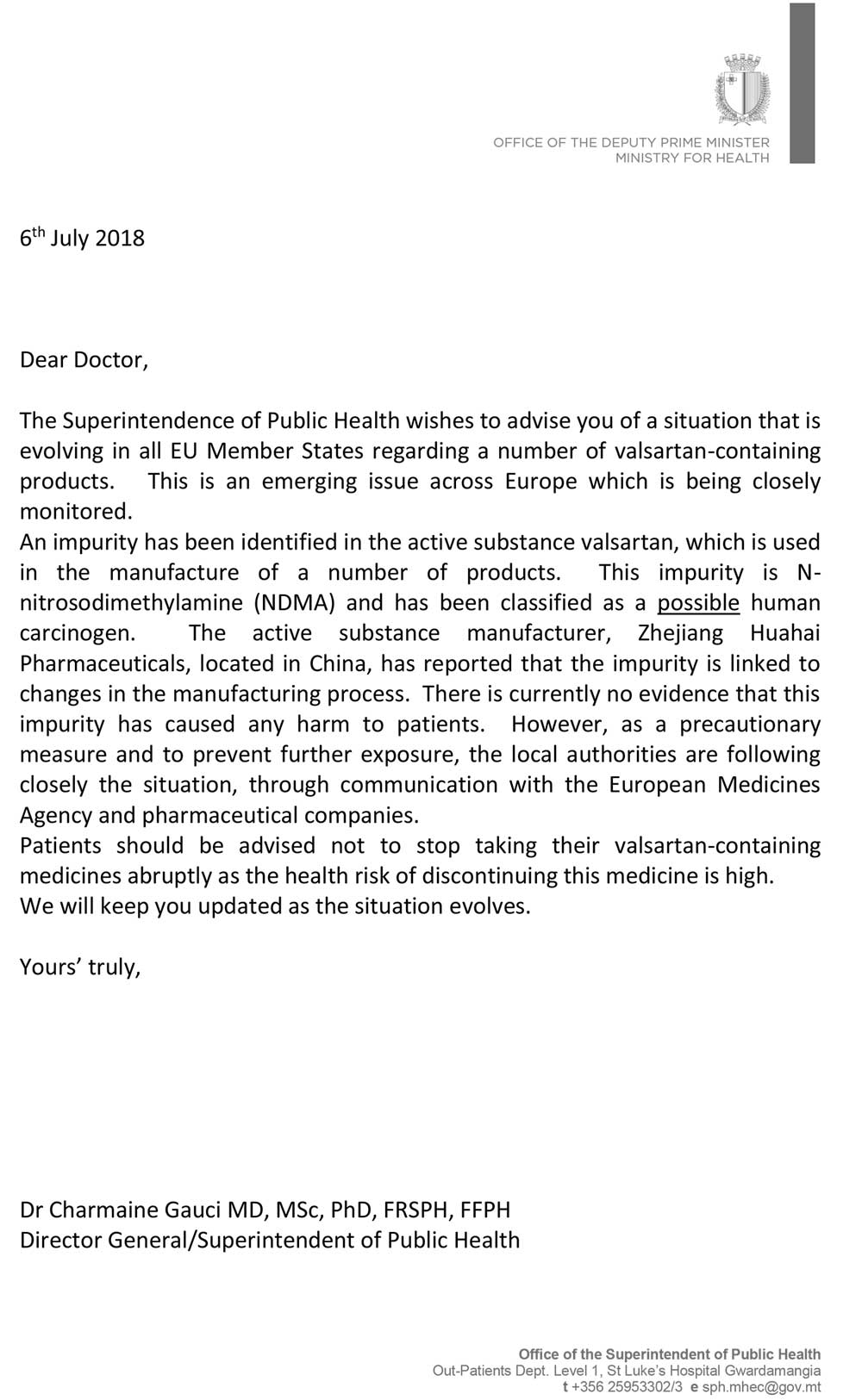 The same letter can be downloaded from here: http://thesynapse.net/images/articles/Valsartan_Doctor.pdf
Other useful links are the following:
http://www.hpra.ie/docs/default-source/Safety-Notices/valsartan/final-valsartan-recall-letter-05-07-2018.pdf?sfvrsn=2 – This contains a detailed list of the relevant companies affected in the Republic of Ireland
EMEA Press release issued 5 July 2018 – http://www.ema.europa.eu/ema/index.jsp?curl=pages/news_and_events/news/2018/07/news_detail_002984.jsp&mid=WC0b01ac058004d5c1
EMEA News and events page – http://www.ema.europa.eu/ema/index.jsp?curl=pages/news_and_events/landing/news_and_events.jsp&mid=
MHRA News re recall https://assets.publishing.service.gov.uk/media/5b3e325de5274a37707745fa/EL_18_A_11.pdf
Tags In