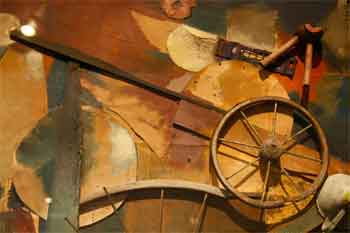 Kurt Schwitters in Britain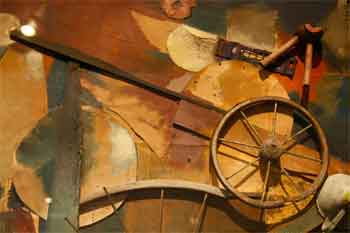 By Francesco Carelli – Professor FM in Milan and Rome
Kurt Schwitters (1887-1948), was  one of the major artists of European Modernism. An  exhibition at Tate Britain focuses  on his British period, from his arrival in Britain as a refugee in 1940 until his death in Cumbria in 1948.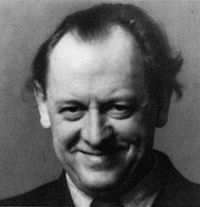 Schwitters was forced to flee Germany when his work was condemned as 'degenerate' by Germany's Nazi government and the show traces the impact of exile on his work. It includes over 150 collages, assemblages and sculptures many shown in the United Kingdom  for the first time in over 30 years. 
Schwitters was a significant figure in European Dadaism who invented the concept of Merz – 'the combination, for artistic purposes of all conceivable materials'. Whether those materials were string, cotton wool or a pram wheel, he considered them to be equal with paint. He is best known for his pioneering use of found objects and everyday materials in abstract collage, installation, poetry and performance. 
Schwitters's escape from Germany took him first to Norway, where he boarded the last ship to leave the country before Nazi occupation. On arrival at the Scottish port of Leith, he was detained as an enemy alien. He was one of many German exiles, including a significant number of artists, who were interned on the Isle of Man during the war.. In the camp he participated in group exhibitions and gave poetry performances. On release in 1941 he became involved with the London art scene, being described  as 'the supreme master of the collage'. 
Exhibition highlights include an early example of Schwitters's unique concept of Merz in the assemblage Merz Picture 46 A. The Skittle Picture 1921, the sculpture Untitled (Birchwood Sculpture) 1940 carved on his journey to Britain, and his collaged travelling trunk. Schwitters's collages often incorporated fragments from packaging and newspapers reflecting British life such as the London bus tickets and Bassetts Liquorice Allsorts wrappers used in Untitled (This is to Certify That) 1942. The exhibition reunites a group of works shown in his 1944 London solo show at The Modern Art Gallery including the important assemblage Anything with a Stone 1941-1944.
In 1945 Schwitters relocated to the Lake District. Inspired by the rural Cumbrian landscape, he began to incorporate natural objects into his work, as shown in a group of small sculptures including Untitled (Opening Blossom) 1942-5 which he considered to be among his finest British pieces. The move also culminated in the creation of his last great sculpture and installation, the Merz Barn, a continuation of the Hanover Merzbau; an architectural construction considered to be one of the key lost works of European modernism. 
Tags In