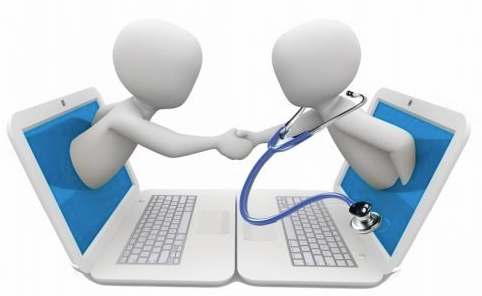 MyMedRep – a 24/7 link between Medical Professionals and Medical Representatives
TheSynapse in collaboration with the Association of Medical Representatives has launched an innovative communication channel between medical professionals and medical representatives. This service is available under the name of MyMedRep in thesynapse.net – an online portal for medical professionals.
The new service allows medical representatives and medical professionals to be in contact whenever the need arises through one online portal.
Medical representatives can supplement their physical detailing through online detailing in the form of explainer videos and allows doctors to access and download scientific literature and information as required.
Medical professionals can use the service to make enquiries for requesting samples, literature requests or contacting medical representatives through online video communication in an easy way.
Medical professionals can also schedule online video meetings with medical representatives when both are available by booking pre-defined time slots depending on availability of medical representatives.
The Covid 19 pandemic has presented a number of challenges for both medical professionals and medical representatives. MyMedRep facilitates communication between medical professionals and medical representatives by overcoming barriers which include availability especially in an era where social distancing remains a must for the foreseeable future.
MyMedRep offers medical professionals and medical representatives a 24/7 channel where each can communicate as required. It will also make the medical representative's job more efficient as they can provide service efficiently and is an invaluable service for medical professionals when they require professional input from medical representatives.
About the Association of Medical Representatives
The Association of Medical Representatives (AMR) is formed by members who are full time or part time medical representatives by profession in Malta. The AMR was set up in the late 1980's and its main objective is to provide a central organization for Medical Representatives.
A five-member committee is elected at the annual general meeting. Every member, upon subscription is given a membership card which can in turn be used to enter government health institutions. Subject to the provisions of the Memorandum, every member of the Association abides by the Association's rules and Code of Ethics.
About TheSynapse Network
Since 1996, TheSynapse Network has been an established, premiere provider of news as well as Online Continuing Medical Education for Medical Professionals.
We pride ourselves our long experience, multichannel approach to reaching our members, our versatility and above all our members trust.
Thank you