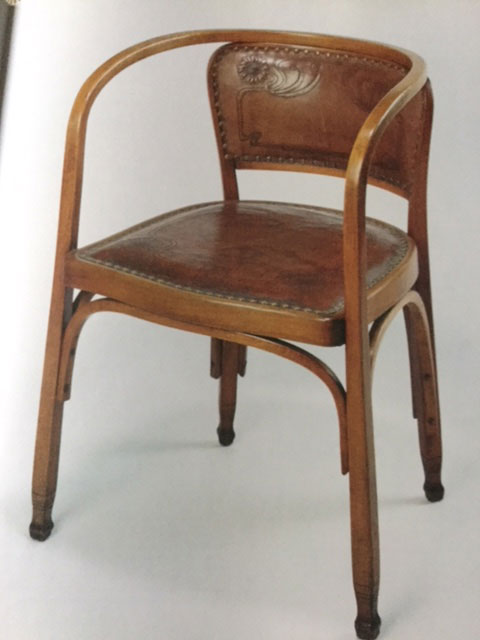 The modern armchair, the architects of Viennese Secession
By Francesco Carelli, University of Milan –  Milano speaks  the language of bentwood  that gave rise to modern furniture. 25 armchairs and other vintage objects in steam-bent beech, pay tribute to Otto Wagner, 100 years from his disappearance, coming from the best European collections and from the Gebruder Thonet Vienna Museum in Friedberg, Austria.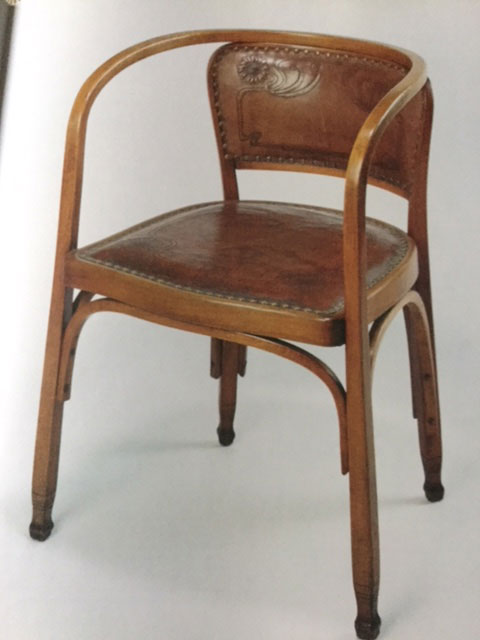 "We have been working on for six months on this event" Giovanni Renzi, says, one of the world's leading Thonet style experts, co-curator of the exhibition.
Actually, we are talking about design, in particular, small armchairs, the so-called " wells " , as antique market name them. Objects that give rise to modern furniture, designed between 1898 and 1910 by the major architects / designers of the Secession such as Gustav Siegel, Josef Hoffmann, Joseph Maria Olbrich, Koloman Moser and Marcel Kammerer.   Furnishings that have been produced by the two leaders of the steam-bent beech of the time, the Gebruder Thonet and the Jacob & Josef Kohn in Vienna.
Core is the armchair that Otto Wagner designed in 1905 for the Postparkasse project, a style icon and still today one of the most well-known and desired Thonet style object. Interpreting this armchair in a contemporary way is the goal of the " Otto Wagner Today " contest: students of 3 professional design institutes are involved and their projects are shown in the gallery.
Austrian architect and urban planner, pioneer, visionary, precursor of modernism. Otto Wagner is the absolute protagonist of the Jugendstil and bentwood aesthetics. His project for the Postparkasse office, now Austrian Post Office, built between 1904 and 1906, is one of the most interesting examples of functional architecture in the Secession style. A revolutionary project in the way Bank and its services are conceived, putting not only customers, but also cash workers and agency officials as the core of the project.
The historical context in which design origins has the man at the center, with his destre and his needs. In his office/ studio, the desk chair becomes a piece of furniture, not just a tool for working. It is the status symbol of the new modern man.  Space is transformed and introduced to new life styles and, as Otto Wagner claimed, when art and functionality find the perfect synthesis, we can say to have been achieving our goal.
The exhibition is organized by Legno Curvato, the editorial design poject dedicated to Thonet style, the bentwood language, founders Giovanni Renzi and Manuela Lombardi Borgia