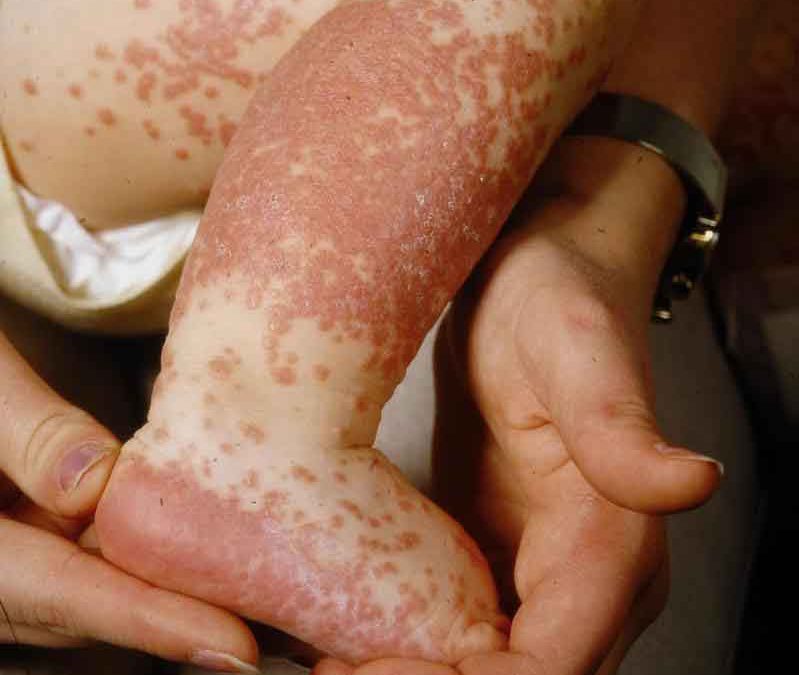 Gianotti – Crosti syndrome: an example for good patient – doctor relationship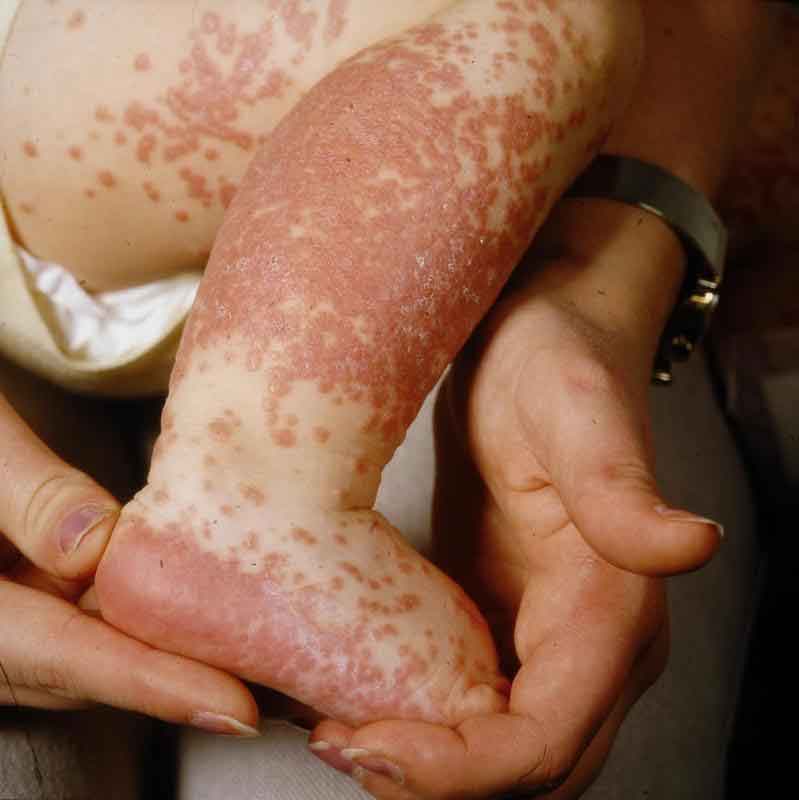 Francesco Carelli, Professor of  Family Medicine, University of Milan
Ioni Barbara,  internship  student in FM, University of Milan
Censabella Federica, internship student in FM, University of Milan
We present here a case which demonstrates how much important patient – doctor relationship is. Our practice was visited by a young lady, our patient for many years, a mother of a  17 month old boy. She said since the previous day her baby developed a large exanthema with dark red or purple papules, having noted abruptly "red points" series on baby's arms. Having examined better, the rash was covering legs and buttock also. The baby was feeling well and afebrile.
Careful assessment of the baby was indicative for Gianotti – Crosti syndrome.  It was important that we carefully explain to the mother about this self limiting pathology not requiring a specific therapy. The lady, so worried at beginning, left the practice really reassured.
So, in this case family doctor's role, and continuity of care to the  patient by a single  specific doctor were fundamental not only for diagnosis, avoiding emergency room access, but also to get patient  supported and reassured.
She saw her family doctor as the point of first reference concerning her most beloved's care and health.  This case underlines a key point in family medicine: the building of empathic and longitudinal relationship between patient and doctor.
Having seen how rare this disease, it would be useful to write about it.  This syndrome was firstly described in 1955 by two Italian dermatologists: Ferdinando Gianotti and Agostino Crosti, as infants' papulous  acrodermatitis, example of cutaneous  response to viral infection.
In 1979 dr. Gianotti identified hepatitis B virus as responsible for the syndrome, but at different time several other infectious agents were associated with the disease, as Streptoccocus Pyogenes, Epstein Barr Virus (most commonly), Cytomegalovirus, Respiratory Syncitial Virus, Coxachie Virus, Echovirus, Adenovirus, Rotavirus, Parainfluentiae Virus, Herpes Virus 6, Toxoplasma.
A potential association was found also with vaccination, particularly against HBV, after interval from 3 days to 4 weeks. 
This disease is quite rare (or more probably underestimated), occurring mostly among 2 -10 years old children, without gender or race difference, and very rarely affecting teenagers and adults.  
Often exanthema is preceded by upper respiratory infection symptoms, and then there is the eruption of multiple monomorphic dark red, sometimes purple, papulae, of 5-10 mm dimension, usually asymptomatic, over limbs, buttock, face, sparing typically trunk and mucosa, lasting 4 to 6 weeks, (some case of 12 weeks reported), spontaneously remitting with more or less abundant cutaneous desquamation. 
Sometimes it is possible to see mild fever, malaise, vomiting, diarrhea, and diffuse lymphadenopathy,  mild and transient liver and spleen enlargement, mild jaundice. 
If eruption is polymorphic, papulous-vesciculous, associated with itching and affecting all the skin, it is preferable to speak of  Gianotti – Crosti "syndrome" instead of disease.
Histopathology shows only lymphocytes and histocytes perivascular infiltration of superficial  plexus associated with capillary dermal edema.
Diagnosis is based only on clinical findings, distinguishing it from other pathologic situations like  papular urticaria, scabies, rubeola, rubella, histiocytosis, lichen planus and lichenoid pitiriasis.
Today Gianotti – Crosti syndrome is mostly considered the expression of exuberant immune reaction to an   infection, than the direct result of the action of a particular patogenous agent.
Differences  in clinical manifestations depends  probably  on individual features, like general health and immune status,  more than on the agent itself. 
Even if Gianotti -Crosti syndrome may be a source of concern for parents because of sudden onset of eruption, it is anyway a self-limiting disease, recovering without any particular treatment. 
---
References
1.Manuale di dermatologia medica e chirurgica
a.T.Cainelli -A Gianotti -A. Rebora ; 2000 2.a ed. Mc Graw- Hill
2.1.Sindrome de Gianotti-Crosti o acrodermatitis papulosa infantil.Presentacion de un caso
3.L.M.Molinari- L Romero Costas- A.Soliani- M. Hernandez
4.Dermatol.Argent.2010;16 Supl 2:27-30
5.2.Pagine mediche.it network –Sito di dermatologia e venereologia –Dott.Del Sorbo
6.Manuale di dermatologia medica e chirurgica
7.T.Cainelli -A Gianotti -A. Rebora ; 2000 2.a ed. Mc Graw- Hill
8.Caputo R . et al: Gianotti-Crosti syndrome. a retrospective analysis of 308 cases.J Am Acad Dermatol 26( Pt1); 207-210, 1992 . 
9.Hofmann B et al: Gianotti-Crosti syndrome Associated with Epstein-Barr virus infection. Pediatr Dermatol 14, 273-7, 1997 . 
10.Velangi S.S. , Tidman M.J. Gianotti-Crosti syndrome after measles, mumps and rubella vaccination. Brit J. Dermatol 139, 1122-3, 1998. 
11.Patrizi A. et al: Papular and papulovescicolar acrolocated eruptions an viral infections. Pediatr Dermatol 7; 22-6 
Tags In