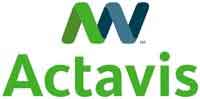 Itraconazol Actavis x 15 caps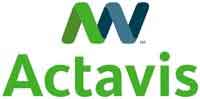 Actavis is pleased to launch Itraconazol Actavis 100mg X 15 hard capsules.


Itraconazol Actavis contains Itraconazole 100mg per capsule.
Itraconazole is indicated for the treatment of the following fungal infections verified by direct microscopy and /or cultures where systemic treatment is considered necessary:
– Vulvovaginal candidiasis,
– Oral candidiasis,
– Pityriasis versicolor,
– Dermatomycoses,
– Onychomycoses (caused by dermatophytes and yeasts).
Please visit our website www.actavis.com.mt for the Full Summary of Product Characteristics.
Best regards,
Rachel Grech
Supervisor
Actavis Marketing and Sales
M: 99429974
Email: rachel.grech@actavis.com